Bio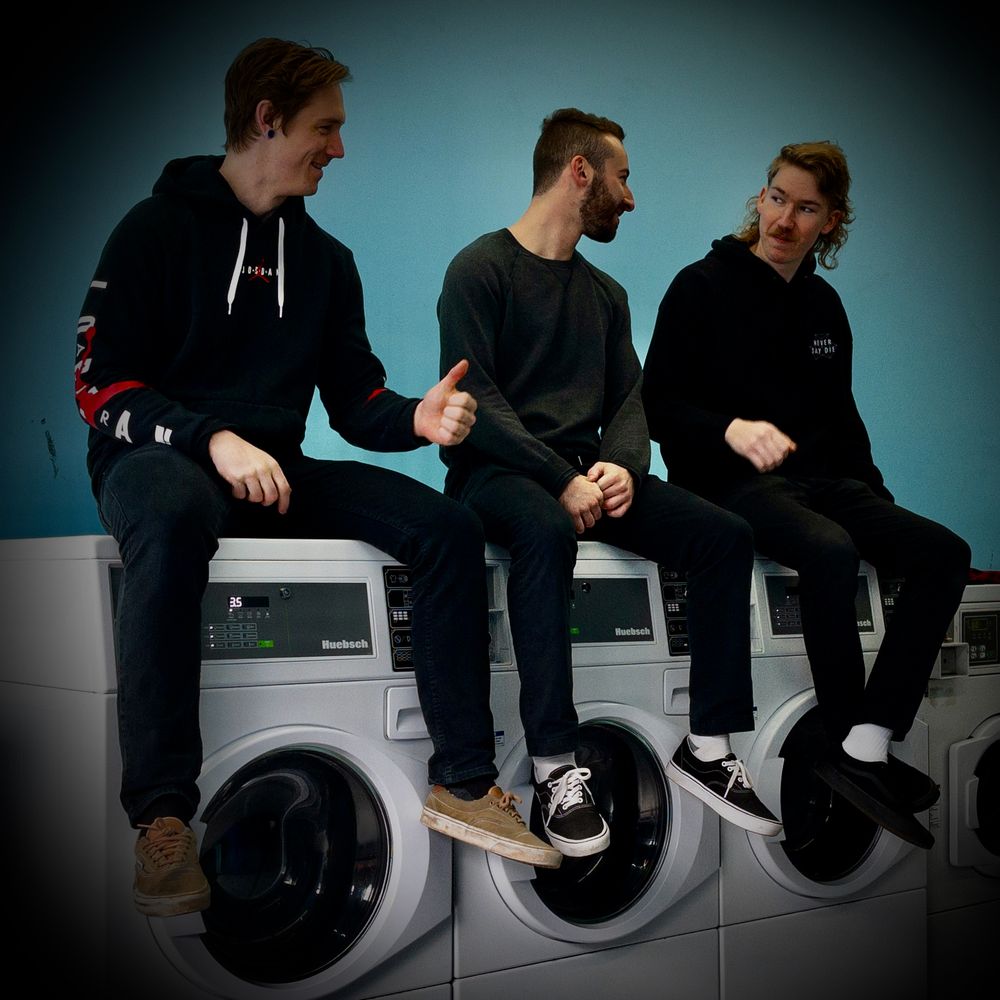 GURTH
Taylor Martin (Vocals, Guitars); Brody Post (Vocals, Guitars); Vadim Balanyuk (Bass, Vocals); Dan Goldstein (Drums)
Love was in the air in the spring of 2015 when two musicians crossed paths at a cover band rehearsal for a 60th birthday party.  Since 2012 after graduating college and returning from Boston, Taylor had been wandering the streets alone with his guitar in search of his music soul mates.  "Another day, another dollar" he thought half-asleep between sets of yacht rock covers.  Suddenly, Dan's phone rang. "Prequel To the Sequel" by Between The Buried And Me blasted loud and proud, revealing that this budding jazz drummer might be a shred-head in disguise. 
Eyes locked.  Sparks flew!  The two bonded over cashmere, cabernet, and Coheed and Cambria.  Drawing on influences from 90s alt rock and adding some modern metal, Martin and Goldstein gave birth to GURTH!  It was love at first chord for this pair, well-matched in their energetic chemistry — think Tigger (Taylor - the product of a steady diet of Alpha-Ghetti and Green Day) and Pooh Bear (Dan - Jewish-Buddhist Zen monk).  In their pre-show ritual, blasting Protest the Hero, manic Martin chases down jitters and pop flies off of Dan's steady bat.  Since conception, the band has added two more talented studs — sick screamer and guitarist, Brody Post, and Kazakhstanian-born bassist, Vadim Balanyuk. Together live they deliver a sweaty, raucous romp that will scratch more than your punk itch!  If you've deprived yourself of an uproarious good time, check out their schedule.
In 2018 GURTH's debut release, Autophage, was well received by Toronto's heavy music scene, as was their second EP, A Better End, released 2019.  Gerrod Harris from Canadian Beats refers to the opening track of Autophage as a "blistering punk charge." He also claims the album's "...only downfall is it leaves you longing for far more, even after listening to it a number of times."  Ripe with distorted riffage, blasting drums, and soaring melodies, both records reflect the band's exploratory phase, clearly displaying vitality, versatility, and a distinct voice.  
By way of extensive touring throughout southeast Canada, GURTH slowly but surely built a dedicated following for which they are super grateful.  Luckily for fans, "the longing" will soon be over.  GURTH is about to release their powerful debut LP The Well, another display of intricate, skillful musicianship.  In The Well, you'll hear an evolution of GURTH's iconic blend of contrasting sounds fed by a dark underbelly of personal pain and triumph.  

The album comes out June 24th 2022, but you can get a sneak peek at the rollercoaster ride The Well simulates by listening to "Limerencía" and "Take Me Home" on your choice of digital streaming platform.  Even after years of groundwork, the band feels they're in the moment after the cart has creaked up the track and stopped at the apex, or as Martin describes "the moment your balls ascend to your esophagus."  GURTH is poised to carve out their lane in the world of modern hard rock.